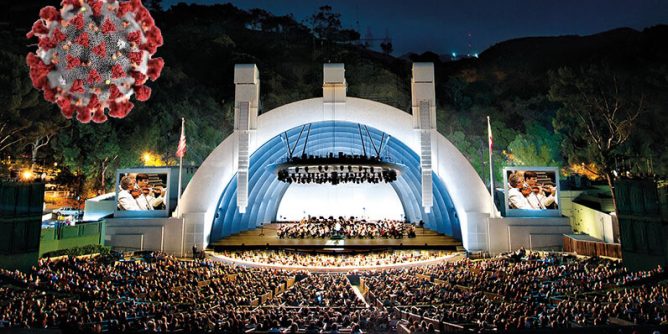 While it is anyone's guess what will happen with the Hollywood Bowl as it pertains to COVID-19, it will certainly have an affect on the 2020 Summer Season.
There has been news regarding the Los Angeles Philharmonic and the 2020-2021 season but little on the Hollywood Bowl 2020 Summer Season. With good reason. The Summer Season does not start until mid June. Each day I am dreading getting that tweet that some or all of the season has been cancelled.
The Hollywood Bowl Box Office is scheduled to open on May 10th for single tickets sales however that may be changed. With the Box Office opening come long lines. This is the official statement on the Hollywood Bowl website:
Individual concert tickets are scheduled to go on sale on May 10. Box Office windows may not open on that day if social distancing rules are still in place. More details will be provided closer to that date.
I hope everyone is doing well and safe at home. Time is marching on and the normal posts I make in April and May no longer apply. Fingers crossed.