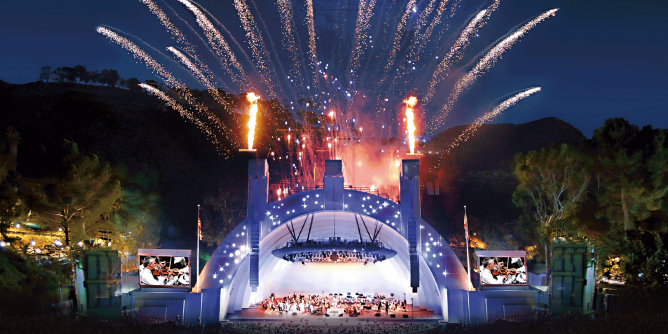 In summer 2022, the Hollywood Bowl celebrates its first 100 years. Emails went out today inviting season ticket holders to renew their subscriptions for the 2022 season. It looks like the season is getting back to a pre-covid schedule with a full slate of concerts and on the regular days.
People who renew will get first crack at seats for a few announced extra concerts. Dates for other popular annual events at the Hollywood Bowl have also been scheduled, including: The Hollywood Bowl Jazz Festival (formerly Playboy Jazz Festival) on Saturday and Sunday, June 25 and 26; Smooth Summer Jazz on Sunday, August 28; Movie Night on Sunday, September 4; and the Sing-A-Long Sound of Music hosted by Melissa Peterman on Saturday, September 17.
Great to see the Playboy Jazz Festival make it's way back after being cancelled the last two seasons. Some of the best music over the two day festival.