Every seat at the Hollywood Bowl brings its own unique experience. That being said a garden or terrace box affords you your own private space to enjoy dinner, drinks and the performance. Box seats are canvas collapsible chairs in groups of 4 or 6 (even a few 3 and 5) surrounded by wooden partitions.
Most people choose to set up two tables, one on each end. This makes eating a full dinner much easier. Setting these folding tables up (and making sure they are level) can be tricky. Fortunately Bowl volunteers are quick to help. They never ask for a tip but you just feeling good about giving them one.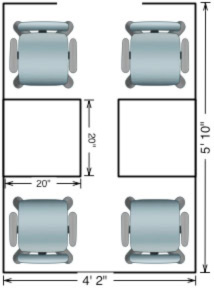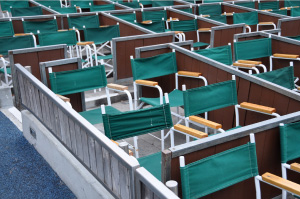 An alternate table set-up in a 4 person box is to set up a single table in the middle. This configuration is used more for snacking than dinner. be sure to ask for a center table as they are not usually in the box.
A 6 person box combines two end tables with a center table. I have also seen people place the two end tables together on the back of the box like a buffet table.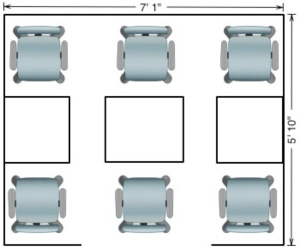 When picking a box for a show try and not get one on a main isle. While the ushers do a great job keeping folks in order it can be very noisy during the performance.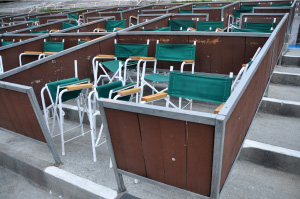 Make your table spread the talk of your section. Cover the tables with table cloths. Us the table dimensions with a 3"-4" overhang. As a bonus each box also has a built-in wine bottle holder (the 6 person box has two!).
New for the 2017 season are single post tables for 6-person boxes. A lot studier than the old method of balancing the table with bricks. Smart move by the Hollywood Bowl.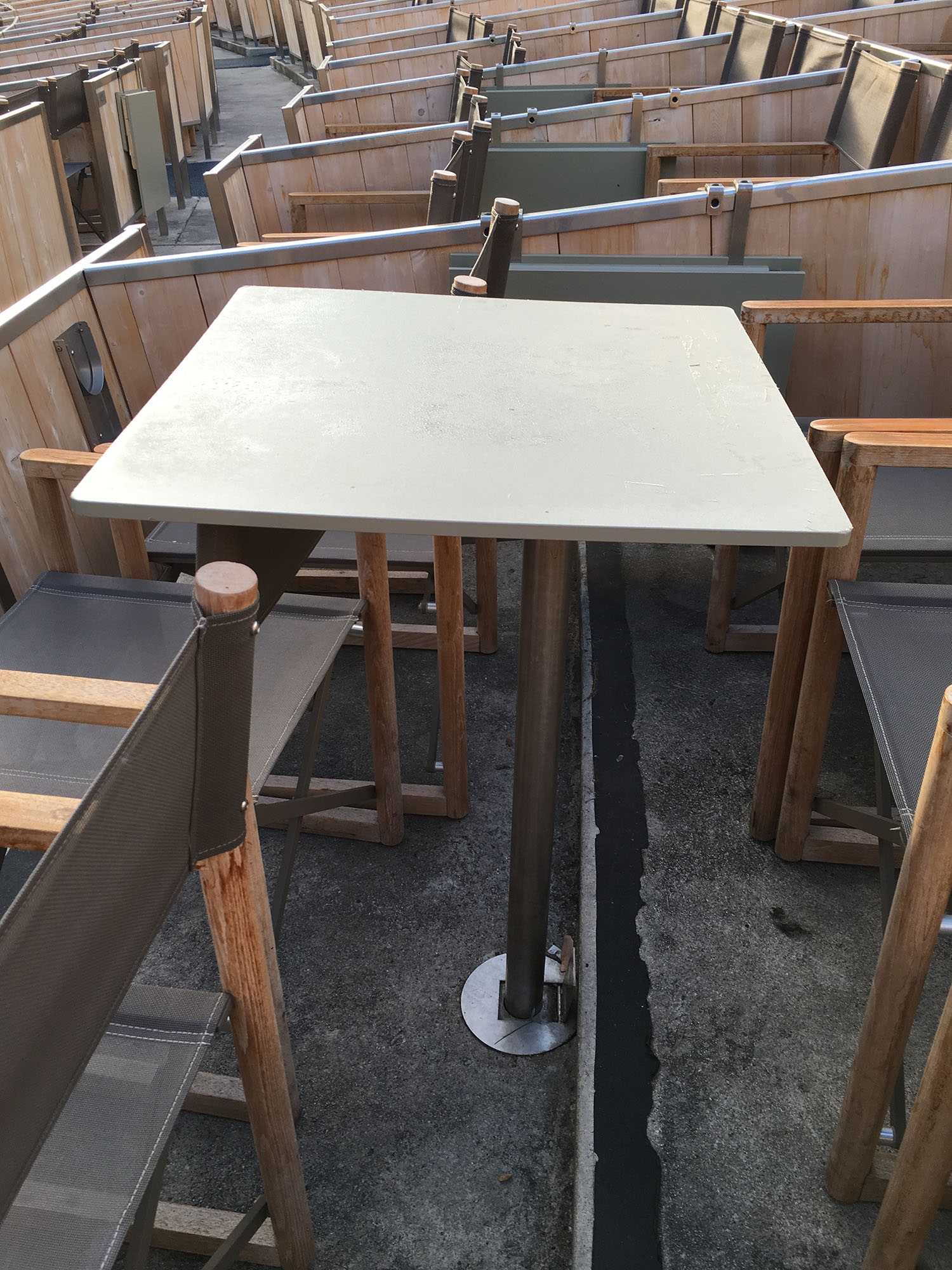 * Boxes can be difficult to get especially for Friday and Saturday shows. Plan early!