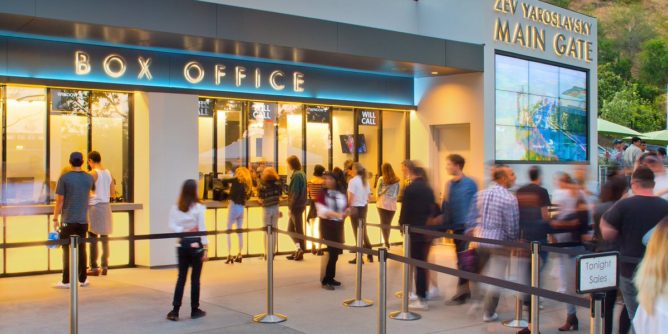 The Hollywood Bowl Box Office opens May 4th at 10 AM for the 2014 season. According to the Box Office starting at 8am the first 500 people in line will get a wrist band. The parking lot opens at 7am.
5/2 : Update from The Hollywood Bowl:
7am: Parking lots, concessions and Information Booth open
8am: Wristbands will be distributed to the first 500 patrons
9am: Hollywood Bowl Store and Museum open
10am: The Box Office will begin serving patrons with wristbands in order
5pm: Hollywood Bowl Museum and Store closed
6pm: Box Office closes, but all patrons with wristbands will be accomodated.