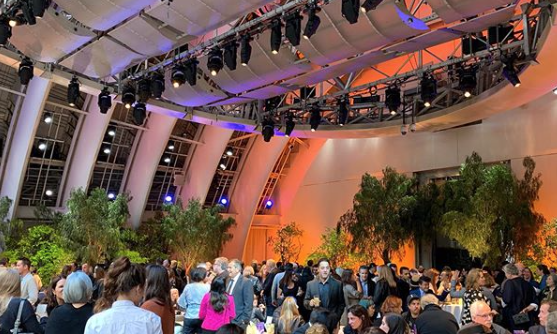 On Wednesday evening the Hollywood Bowl hosted their annual season kick-off were guests get to sample the items from the 2019 Hollywood Bowl Food+Wine menu. The event is held each year from the Hollywood Bowl stage. In its fourth year with chefs Suzanne Goin and restaurateur Caroline Styne, new additions to the 2019 portfolio range from picnic boxes to understated and elegant meals.
Menu updates were made to all of the Hollywood Bowl choices including Supper in Your Seats, Lucques at the Circle, the Wine Bar, the backyard, Marketplaces, picnic boxes and street food.
Nice write up by the California Rocker.