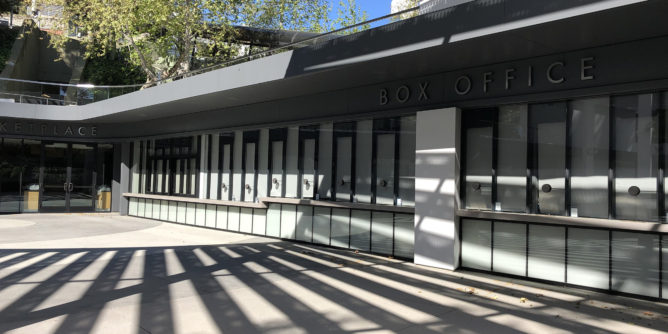 Single tickets for the Hollywood Bowl 2019 Summer Season go on sale Sunday May 5, 2019 at 10am. This is the official opening of the Hollywood Bowl Box Office.
There is a special procedure for this wishing to purchase in person rather than on-line or over the phone. Here is the Wristband Policy Statement from the Hollywood Bowl.
On May 5, we will distribute 400 wristbands. The first 300 will be drawn randomly. Patrons in line will randomly pick a wristband and then will be placed in line in numerical order based on the number on their wristband. Wristbands will be distributed beginning at 8AM with the random draw concluding by 9:45AM. The remaining 100 wristbands will be handed out in sequential order. If you do not receive a wristband on that day, please come back another day or purchase tickets online. Please do not arrive prior to 6AM.
In past years eager buyers line-up well before the 6AM requested time. Lawn chairs, blankets, coffee and radios dart the hopeful crowd.
While most tickets can be purchased on-line or over the phone there are some tickets that can only be purchased at the Hollywood Bowl Box Office. The Los Angeles Philharmonic Association, which operates the iconic amphitheater, will continue to offer $1 tickets for the 380 top benches during classical and jazz performances on Tuesday through Thursday nights.