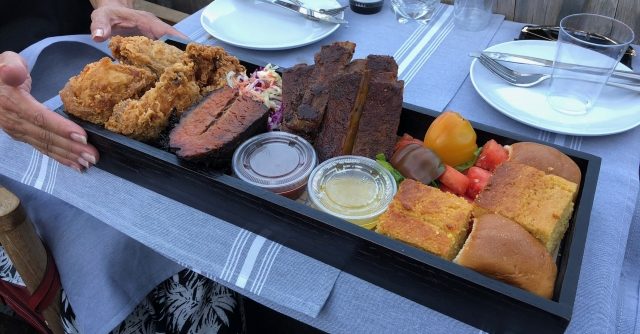 The Los Angeles Philharmonic Association announced today details of the menus for the 2022 Hollywood Bowl Food + Wine season in celebration of the Bowl's 100th anniversary. Award-winning chef Suzanne Goin and restaurateur Caroline Styne will be back for their seventh year.
Hollywood Bowl Food + Wine's many dining options include three sit-down restaurants, street-food kiosks and pre-ordered picnic boxes. Additionally, meals can be ordered a day in advance and delivered to your Terrace and Garden Boxes.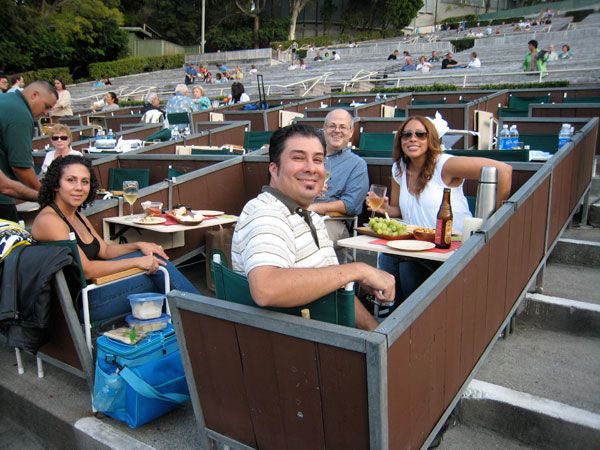 The Backyard al fresco dining area, adjacent to the amphitheater, is flanked by two large wood-burning grills and offers an updated seasonal market-driven menu of summer salads, an extensive raw bar, and side dishes in addition to the wood-grilled selection of fresh fish, seafood, organic chicken, chops and steaks.
Three Marketplace locations – Plaza, East, and West – specialize in "grab-and-go" salads, sandwiches, and farmers' market-driven main courses, as well as charcuterie, cheese plates, desserts, and Magpies Softserve ice cream. The west-side Marketplace includes a sushi bar where chefs prepare premium sushi, available for pre-order or to purchase on-site.
Authentic street foods can be found throughout the grounds of the Hollywood Bowl, including tacos, artisanal pizzas, pulled pork BBQ sandwich, assorted sandwiches and beverages. The Sweet Shop offers signature desserts, cookies, and brownies, as well as coffee and ice cream. New this year, visitors will find local favorites Magpies Softserve's ice cream pies as well as their mix-in ice creams, which include non-dairy and vegan options.
Returning for the 2022 season are the fan-favorites Winemaker Wednesdays and Sunday Market Tastings – an eight-week program of complimentary wine tastings at the Plaza Marketplace with guest winemakers, importers, sommeliers, and breweries.