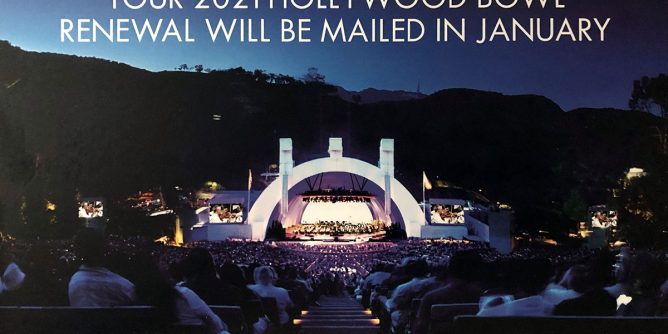 The LA Phil is planning the Hollywood Bowl 2021 Summer Season. This will be the Hollywood Bowl's historic 100th season. In January subscribers will receive renewal information and a few select performance dates. In past non-pandemic years renewals would go would be sent out on November. The LA Phil mailer hints at some changes to ensure safety.
From the Hollywood Bowl mailer:
Your 2021 renewal will go out in January with a sneak peek at our plans.
We can all hope that things can return to normal by June 2021.