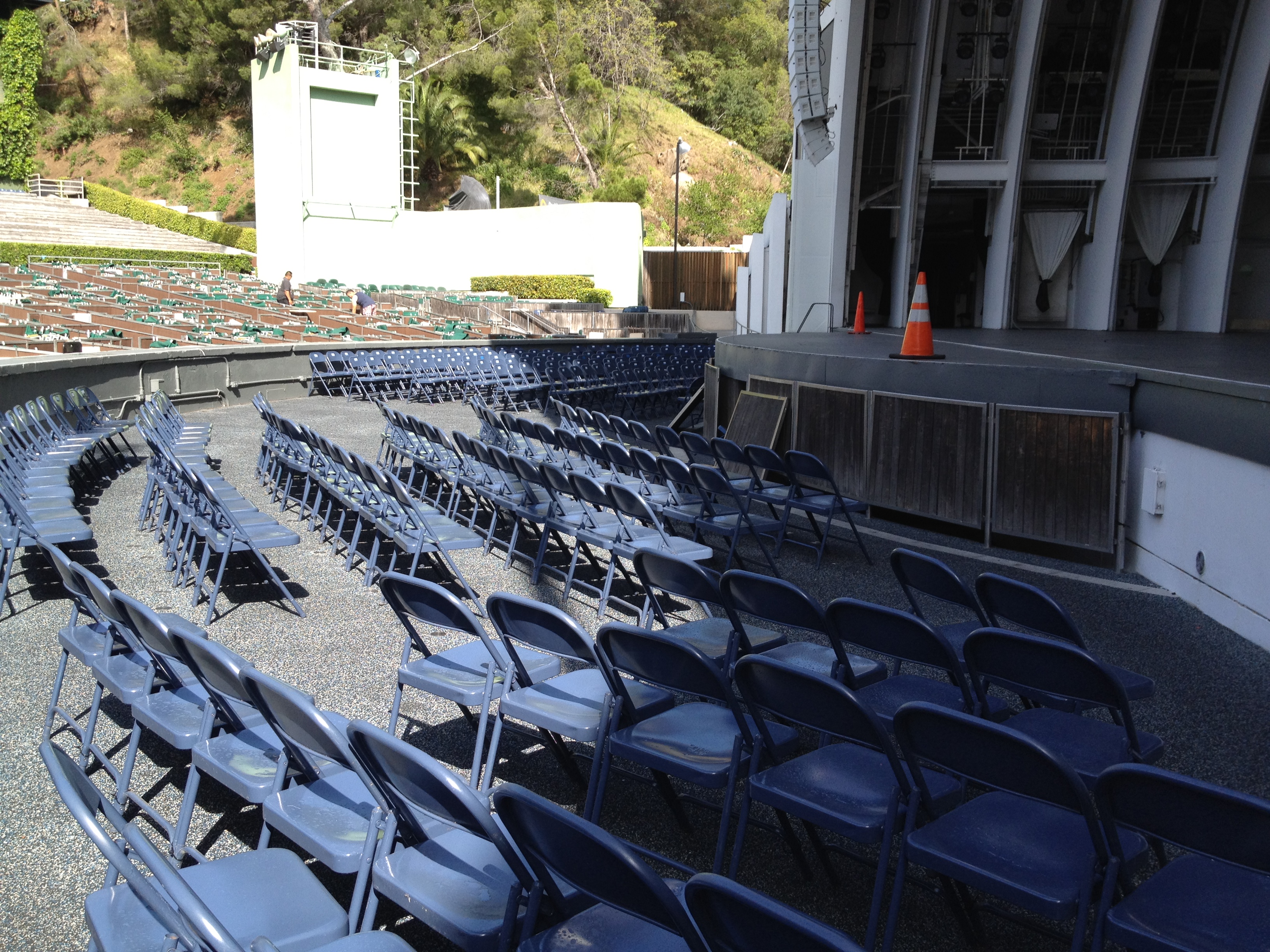 Each year the Hollywood Bowl is leased out for a handful of non-LA Phil produced events. These "leased events", such as Rod Stewart & Stevie Nicks and the Zac Brown Band, are subject to very different theater policies. It is pretty important to know these policies before you head out for your concert.
First and foremost you can not bring your own alcohol into a leased event. You may however purchase alcohol from the Hollywood Bowl stores. When I attended the James Taylor and Carol King Troubadour concert I knew this. We purchased three bottles of wine for our box (a bit pricey). What I did not know is that they do not allow any glass into leased events so they emptied the three bottles of wine into three large plastic Solo cups. Pretty awkward. If I had known I would have brought an empty plastic container to make the night a better experience.
Also aluminum cans regardless of content are not allowed.
For regular LA Phil concerts you may bring in small point-and-shoot cameras. At leased events there is a no-camera-allowed policy. I brought my Nikon D90 SLR to the Faith Hill show and they made me check it at security (which is under the Bowl).
One exception to the leased event policies is the Playboy Jazz Festival. This leased event follows normal LA Phil event policies.
For the complete list of lease event policies click here.